Welcome, New Parents!
Welcome. You and your children have come to a fantastic place!
Parents, teachers and staff work together to make Cherry Chase a wonderful school. I welcome you to our school and hope that you will get involved in the many fun activities that our PTA offers. I know what it's like to be a new parent at a school. It can be overwhelming to understand all the ins and outs of a new place! That's why we've put together this welcome guide for you.
The first section contains questions for new parents of children in grades K-5. The second section contains questions specific to parents of kindergarteners.
FOR ALL NEW PARENTS
How can I help my child feel more comfortable before starting the school year?
Walk around the school. Walk through the hallways, play in the playground, have a picnic on the grass, etc. Point out the office, library, and multi-purpose room.
When do we find out our child's teacher?
Class lists will be posted at 4 pm on Tuesday, August 16 on the windows of the computer lab.
What's morning drop off like?
Crazy Busy! So please walk or roll to school instead of driving.
8:00 am is the earliest you can drop off your child.
If you MUST drive your child to school, please aim for dropping off your child between 8:00 and 8:05 am (as 8:05 to 8:12 am is jam packed and your child might be tardy).
Before you get to school:
Please make sure your child has all of their things handy and on the passenger side (not in the trunk).
If your child is in a car seat, please have the car seat on the passenger side so the volunteer door opener does not have to walk around.
When you reach the drop-off:
Form a single line next to the sidewalk – NO DOUBLE PARKING
Please patiently wait to reach the front of the line for the safety of all of our kids
Wait for a volunteer to open the door (which will be in front of the office)
DO NOT GET OUT OF YOUR VEHICLE
Once the volunteer shuts your door, say "Thank You" and leave the area immediately
DO NOT PARK YOUR CAR IN THE DROP OFF ZONES
And please do not park your car in the school spaces – they are reserved for teachers and staff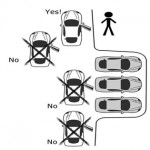 Better yet, walk to school or park a few blocks away and walk in. This will make for a much nicer and less frenzied experience for all of us! Click here for more information on the PTA Walk and Roll to School program.
Click here to view a calendar of PTA events.
Plus, become a PTA member!! Members get to have a voice in ensuring the success of our students and kids across California. It's only $15 per adult or $25 per family.
Do I have to sell cookie dough, wrapping paper and magazine subscriptions to support PTA activities?
No! Who has time for that?! The PTA asks for your financial help twice a year—and you don't have to sell anything! The first is in the fall with our Direct Appeal campaign. This helps fund PTA programs such as the computer lab, in-class art, teacher grants and more. Then, in the spring join us at that super-fun Walk-A-Thon & Auction. This special fundraiser promotes exercise for our kids and fun for the whole family. We appreciate your support!
To learn more about our In-Class Enrichment programs, After School Programs, school-wide events, and parent education nights, please scan through our newly redesigned web site. For questions about teachers, classes and the school day, please see the Cherry Chase school website.
If you take advantage of the Drop Off Zone, please plan to volunteer for the school in the Drop Off Zone at least one day per month. Please contact Ross Beyer at rbeyer@rossbeyer.net to sign-up.
Click here for additional morning safety tips.
Can my student buy hot lunch?
Yes. He or she will get a lunch card and you can load money on it by depositing money and form in the PTA nook or creating an account at ezschoolpay and depositing money through that site.
What should I do if I need care for my child after school?
On site we have a program run by Child Development Center (CDC).  For information, please visit http://www.cdicdc.org/locations/cherry-chase/.
There are also many after school day care programs in the neighborhood.  Some of these programs that will transport children from Cherry Chase to the program site are:
Japanese International School
JingYing International Chinese School
Kwan Academy
KM2A
Tulip
How do I find out what's happening at school?
It's easy! We have many ways for you to stay connected:
Read the weekly PTA Charger eBlast email newsletter (which will arrive in your InBox every Thursday morning and sometimes on additional days during busy times of the year)
Come to the Friday Flag Salute at 8:15 am on Friday mornings
Read the principal's monthly e-newsletter
Read additional reminder emails from the school office
Like us on Facebook at http://www.facebook.com/CherryChasePTA
Check out the school marquee at Heatherstone and Grape
Come to the PTA meetings (held on the 3

rd

 Tuesday every other month starting in September in the Multi at 6:45 pm)
Download the Google Calendars on the Cherry Chase PTA website so they autofill into your family calendar
Sounds like a great school! How can I get involved?
Whether you are a full- or part-time working parent or a stay-at-home parent, we welcome you with open arms to help with PTA Activities! We have the perfect place for you. Join us at the Volunteer Faire & Orientation on Friday, August 18, 2017 from 7:45-9 am to discover more. Also, learn more about volunteering here and by reading the weekly Charger eBlasts.
ESPECIALLY FOR KINDER-PARENTS
Question: How do I find out my child's kinder teacher and see the classroom?
Class lists will be posted at 4:00 pm on Tuesday, August 15, 2017. You may visit your child's kindergarten classroom from 4:00-5:00 pm on that day. Meeting the teacher and visiting the classroom the day before school starts will help ease your child's anxiety. This is a very important experience for your child.
When do kindergarteners begin the full day program?
From August 16 through September 29, kindergarteners attend school from 8:15-11:35 am (no lunch break on these days.) Kindergarteners begin full day, 8:15 am-2:25 pm, on Monday, October 2nd. Kinders let out 5 minutes before other grades. Special note: Every Friday dismissal is at 12:45 pm instead of 2:25 pm.
Who helps students with their lunch?
Trained parent volunteers and paid yard duty personnel help supervise all kindergarteners with lunch. Your child is learning to be independent and will be expected to carry his/her own lunchbox or order hot lunch, and feed him/herself. We do not heat food brought from home, so please pack lunch appropriately. And we ask that you not join your child for lunch unless there is a special need, which must be pre-approved by the school administration.