For Grades 1-5
Wednesdays 2:45pm-3:45pm (Room 36)
Spanish will be taught in a fun, engaging way with songs, physical movements and the IES Language Foundation 6-Step Methodology! Games, activities, poems, drama and songs are used to make Spanish come alive. These are used to both maximize the learning outcomes and to make the learning process fun for children. Team activities are used for reviewing prior lessons and to introduce the new lessons.
Fee:  $260 for returning students; $290 for new students (includes $30 processing fee) for 13 classes
Payment: IES handles registration and payment through their website. There are two payment options offered – payment in full at the time of registration, or a monthly installment plan for an additional $10/month processing fee.
Location: Room 36
Dates: Wednesdays 2:45pm-3:45pm
2/7, 2/14, 2/28, 3/7, 3/14, 3/21, 3/28, 4/4, 4/11, 4/25, 5/2, 5/16, 5/23
(No class on: 2/21 4/18 & 5/9)
For more information, see the flier.
Refund Policy: Students can withdraw within the first 30 days of class, and will be charged for the classes they attended + the $30 enrollment fee
PTA Waiver: Children enrolled in any after school program are required to sign the PTA waiver. Please click on the attached link to complete the waiver Cherry Chase PTA Waiver
*No Transportation Available: Parents/guardians are responsible for getting students to Room 36 after class. IES cannot be responsible for transporting students from classrooms or to/from CDC
How To Register
Registration for Winter/Spring 2018 will open @8am on Thursday, Jan 4, 2018 at:
http://IESLanguages.org
Alternatively, mail/fax the registration form on the flier to IES.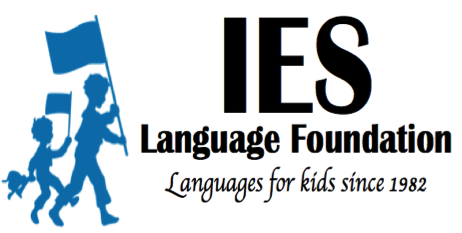 Partial scholarship reimbursement assistance through the Cherry Chase PTA is available to those who qualify. Please contact the school office for details.
Questions? Please contact Claudia at spanish@cherrychasepta.org